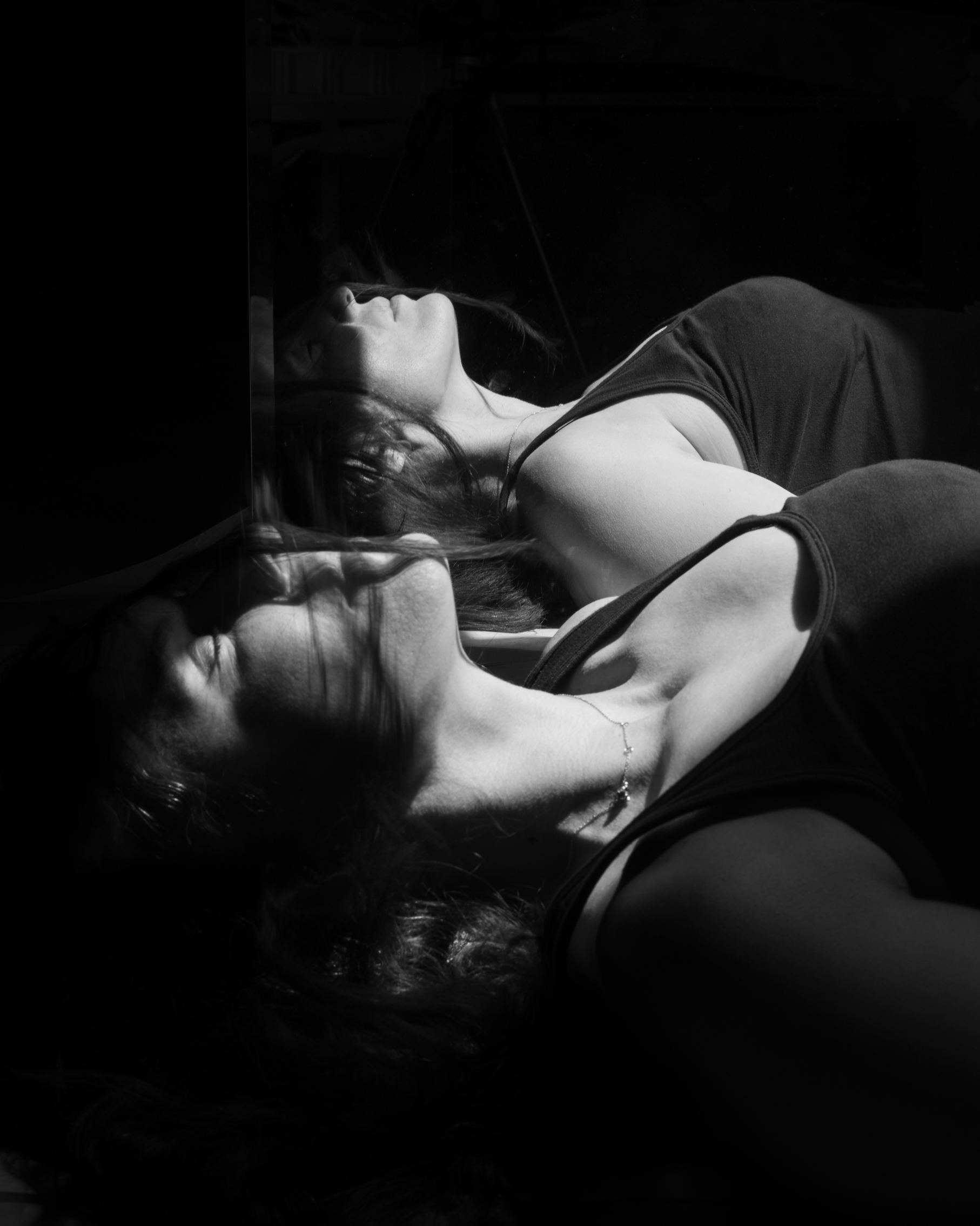 "I think that's what beauty is actually––profound impact. It's not just a vague notion, but it's really what love is. It's this moment of illumination, a moment of clarity when something allows you to see yourself far more deeply than you would in any other way or through any other means."

Public Forum: Pictures and Progress, Carrie Mae Weems, 2014
First Swim

Jasper and I are in the cement bathhouse of our town's outdoor pool. It's cool and damp, and we're the only ones inside. We're in the stall at the end, the larger one, and I have Jasper stand with hands steady on the wall while I change him into his swim diaper and bathing suit. It's hot and difficult to pull the diaper over his skin. Jasper is seven years old. While I use the toilet, I tell him to keep standing against the wall, unsure if he understands, afraid he might drop to his knees and crawl on the bathroom floor. I flush, a loud industrial flush that makes me cringe, but Jasper doesn't seem to notice. I adjust my new bathing suit, which suddenly doesn't feel like it fits right. I want to pull it wider across my butt and thighs. I feel exposed. Winter is too long and cruel. I'm not used to the ease of summer yet.

Outside in the bright sun, I push Jasper in his wheelchair to two chaise lounge chairs. His eyes are fixed on the sparkling water, and I can feel his excitement building as his hands begin to wave. I unpack our bags and keep him in the wheelchair while I quickly cover his shoulders and ears with sunblock. I put a small dollop on my index finger and run it along the surgery scars on his scalp where the hair doesn't grow. And then I'm helping him into the water, hand in hand, and it's cool, but only for a moment, until the water welcomes us––gorgeously folding in and around our bodies.

With swim floats on his arms, Jasper is excited to move his body in a fish-like position, and I hover next to him, amazed that it's been nine months since he last swam, and he knows exactly what to do. He doesn't hold back. We float and splash and swim and sing songs back and forth. We are close, face to face. There are only a few other kids in the water and a Dad resting on a lounge chair who keeps yelling at his son, also named Jasper. I both yearn for my Jasper to have the independence of the other children splashing and playing while privately feeling special for the intimacy he and I have. Dependency is a type of intimacy I am reminded of. Andrew Solomon wrote about this in an article for the New York Times called "The Dignity of Disabled Lives." "Disabled people are often dependent on other people, and in our lionization of self-sufficiency, we see that as a weakness. But dependency has its own particular poetry. It is a fundamental aspect of intimacy, a defining quality of love."

Jasper holds his face under the water until I make him pull it up. He is delighted with this new game. The other parents resting on towels and chairs seem relieved to be looking at their phones. Sometimes I want that quiet too. But today, on the first swim of the summer, I'm thankful for the way Jasper and I are sharing this. We have our secret language and make each other smile. The sun is high overhead and then moves across the sky to a golden light filtered through the leafy trees. Somewhere nearby a small engine plane is flying.